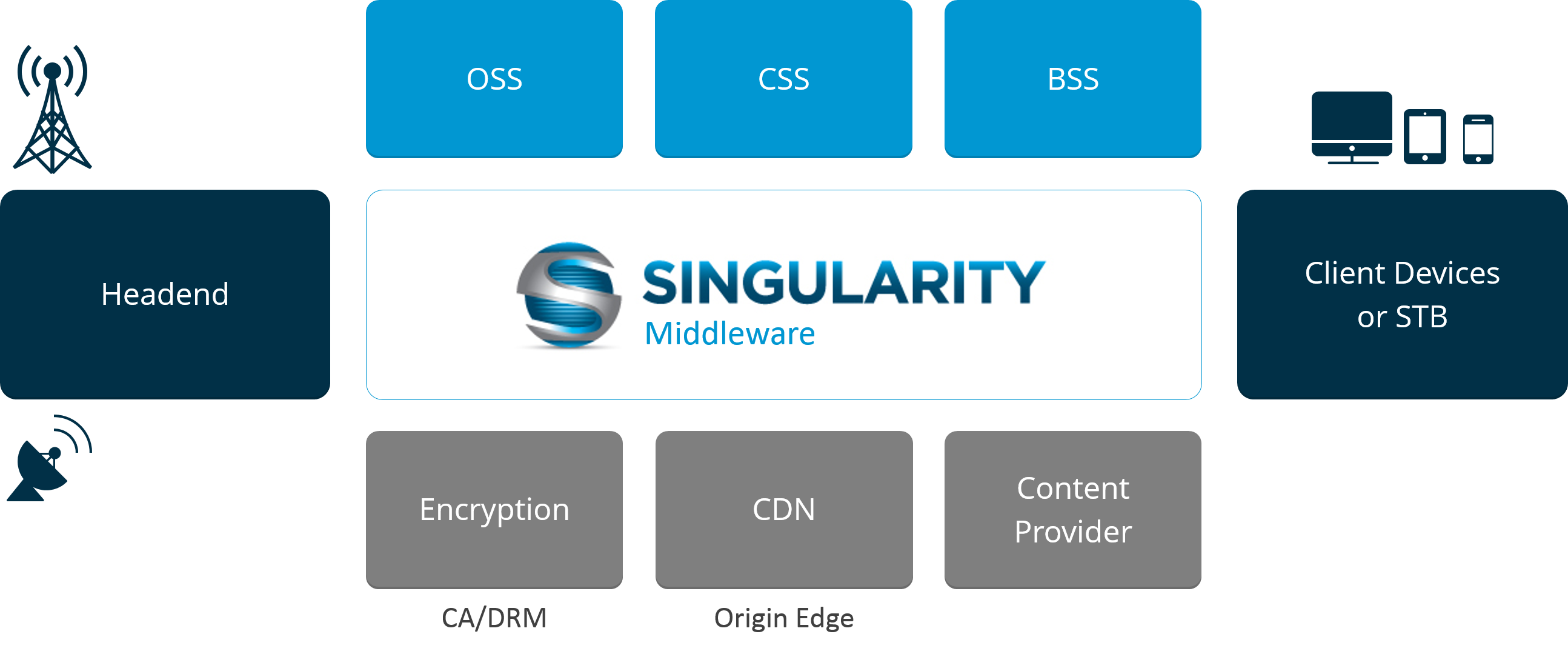 Consumers demand more than just TV channels and and a grid-based program guide. Singularity provides a single platform that merges traditional TV, Video on Demand, and Gaming that the operator can control, manage, and monetize.
The advanced management and monitoring capabilities of Singularity's ecosystem enables operators to transition seamlessly from traditional TV Management Systems, both IPTV and RF, to the latest platform supporting interactive internet, gaming, live TV, and Video on Demand on a single device.
The Singularity ecosystem supports advanced television services including EPG, PPV, VOD, SVOD, network-based DVR, Catch-up TV,  and Restart TV. Singularity integrates easily with multiple linear content sources, including UDP/HLS/MPEG-DASH/Smoothstreaming,  into a single channel line-up allowing operators the ability to offer compelling solutions.
Built by system engineers and software developers with experience in some of the world's largest service providers, Singularity delivers for the operator and their customers.